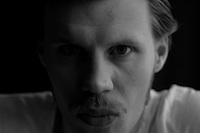 Robert Borkowski
robertborkowski.com →
Hi,
I'm Robert Borkowski.
I'm a developer for Forward,
live in London and like photography.
Actually, I like everything that is beautiful.
This site is intended to show some of what I've learned while working,
as well as to share my photos and thoughts on completely random topics.
Follow me on twitter: robertborkowski.
Trying to contact me?
Recently added
Blog:
7 billion people infographics
Infographics was made with free vector graphics software, Inkscape. I've used data from wikipedia.org, also all SVG maps of continents and countries come from there. I hope it's either useful, or fun, and I hope you'll enjoy it.
© Robert Borkowski